For all standard forms of Immigration or Nationality application, I charge £2000 as an average. Within my reduced price fixed fee of £2000 covering 10 hours of my time, you can expect an end to end to end service from first meeting to discuss you needs, concerns and objectives through to your next steps once the decision is received. I am not currently registered for VAT and so there is an additional saving included on declared fees of 20% also. My service includes:
Having direct access to me throughout your application
Your questions, fears and concerns discussed with me in an initial meeting
Advice on the correct/most appropriate application to make achieving your objectives
Full advice as to any concerns arising which could see an application be refused and how this can be addressed in the course of preparing the application
Full guidance throughout as to what evidence you need to support the application, and in what form
Full service completion of the correct application forms
Your checking of those and authorising their release to the Home Office/UKVI
Full advice on submission procedures
Personally supervised secure copying of the application and supporting papers (additional charges apply)
Personally handled secure mailing/courier charges (additional charges apply)
Follow up enquiries where delays are experienced
Full advice on receipt of the decision as to next steps
Appeals
I have to charge hourly for appeals to the First Tier Tribunal or to the Upper Tribunal. Costs can vary from £500 to several thousand pounds depending on the amount of evidence, the need for statements to be drafted, instructing specialist Counsel, etc.
Regrettably, appeals cannot be undertaken on a fixed fee basis given the many variables involved.
I can advise on potential costs as an estimate where clients take advantage of my low cost fixed fee initial assessment sessions so that informed decisions can be taken whether, for example, an appeal is the right course of action where there may be other routes to take.
Other Charges
Home Office Fees are payable by clients in addition to my professional charges for preparing the application (as above) and vary between application types.
For example, someone applying to come to the UK as a spouse, fiancé, or partner of someone settled in the UK must pay the Home Office £1538* on application.
Someone applying in those categories For Further Leave to Remain in the UK post entry (usually after 30 months) must pay the Home Office Fee of £1048* on application.
Applying for Indefinite Leave to Remain in the UK is currently charged at £2404* by the Home Office.
The Immigration Healthcare Surcharge (IHS)** is also payable by clients. In the above examples, the IHS** costs each applicant £1872 (additional to the Home Office Fee) for someone applying from outside the UK for initial entry. On applying for Further Leave to Remain once in the UK, this charge is £1560 (the new level of fees from 27 October 2020).
I will charge clients additionally for premium postage products (eg Royal Mail Special Delivery) or for any Courier charges necessary.
Photocopying in excess of the first 30 copies is charged at 30p per copy.
Charges for such as mandatory Home Office approved Language Tests, Pre Departure TB Screening (where a home country is listed by the Home Office as so requiring one) and Life in the UK Tests are payable by the client.
Whilst the above example fee levels are correct at time of publication, these are subject to amendment. Below are links to Home Office information pages and potential clients are advised to review these carefully for the fees specific to their particular application type at any given time.
Progress of the Work/Timescale/Changes to our Original Estimate
It is extremely difficult to give an accurate estimate of how long each matter may take to conclude because it will, to a large extent, depend upon matters outside of my control such as my client's ability, or not, to provide the evidence I know the Home Office will demand in any application particularly. I fully assist through advising on these things of course, but such issues can take time.
However, I broadly estimate that, taking a good sample of applications, and recognising the evidential problems clients have, the work is usually completed within 8-12 weeks. That is why it is important that clients do everything possible to assist me to progress their matters rapidly (e.g. reply promptly to all requests from me).
I update clients on progress in their cases monthly as a minimum. I also advise clients on the cost/risk benefit of pursuing their matters at the same time where appropriate.
At that time, I usually present clients with an interim bill on account and further information on their costs to date, and my best information as to the level of future funding for their
applications/cases at that stage. I do not do so in (my usual) fixed fee cases however given the basis of funding and high degree of contact that is implicit in those that clients and I have agreed.
Notes:
*https://www.gov.uk/government/publications/visa-regulations-revised-table/home-office-immigration-and-nationality-fees-31-january-2021
**https://www.gov.uk/healthcare-immigration-application
NB John Atkins Ltd cannot accept liability for any content contained within external links"
​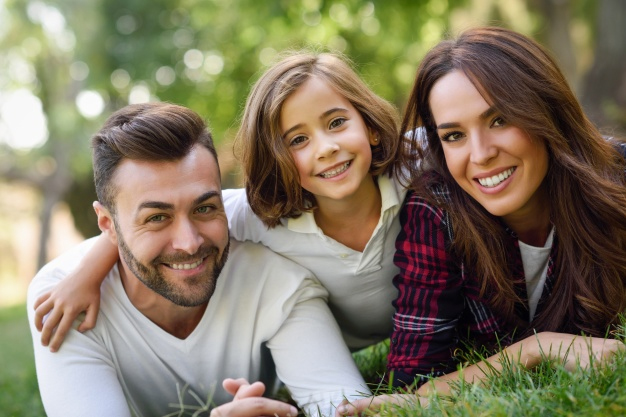 Initial Assessment
We offer all clients a cost effective Initial Advice Session at a flat fee of £250.
​
During this session we find out about you so we can tailor solutions precisely to meet your unique needs: this includes the meeting as well as an expert outlining of your best options in plain language.
With options clearly laid out for you, the choice is yours. We offer affordable transparent fixed fee arrangements, or you can just take the initial advice to do with as you feel best.
Following the Initial Advice Session, clients are free to contact me to clarify small points and at no further cost.
​
Below is an estimate of charges and services I am currently pleased to offer clients seeking a highly experienced and professional service. The below is an example of those and are for illustrative guidance only. I always outline my bespoke service designed for individual clients needs, with all pricing and services carefully set out fully in advance and in writing. It is then my client's decision whether they want to proceed or not.
Pressure is not a practice recognised in my practice.
We aim for a positive outcome
We recommend, however, that you instruct us to work on your behalf as EEA, immigration or nationality law is highly complex. We want positive outcomes for all our clients, as they do for themselves. Split families and the misery suffered by all involved is truly awful and we work hard to resolve immigration issues as thoroughly as possible. We do not rush matters until an application is completely ready and as perfect as it can possibly be.
To discuss your individual circumstances or to arrange an Initial Advice Session, please get in touch.
​

Member of the Immigration Law Practitioners Association (ILPA) who represent only
the most serious professional lawyers in immigration
​